Ideal connections and access to the new Werksviertel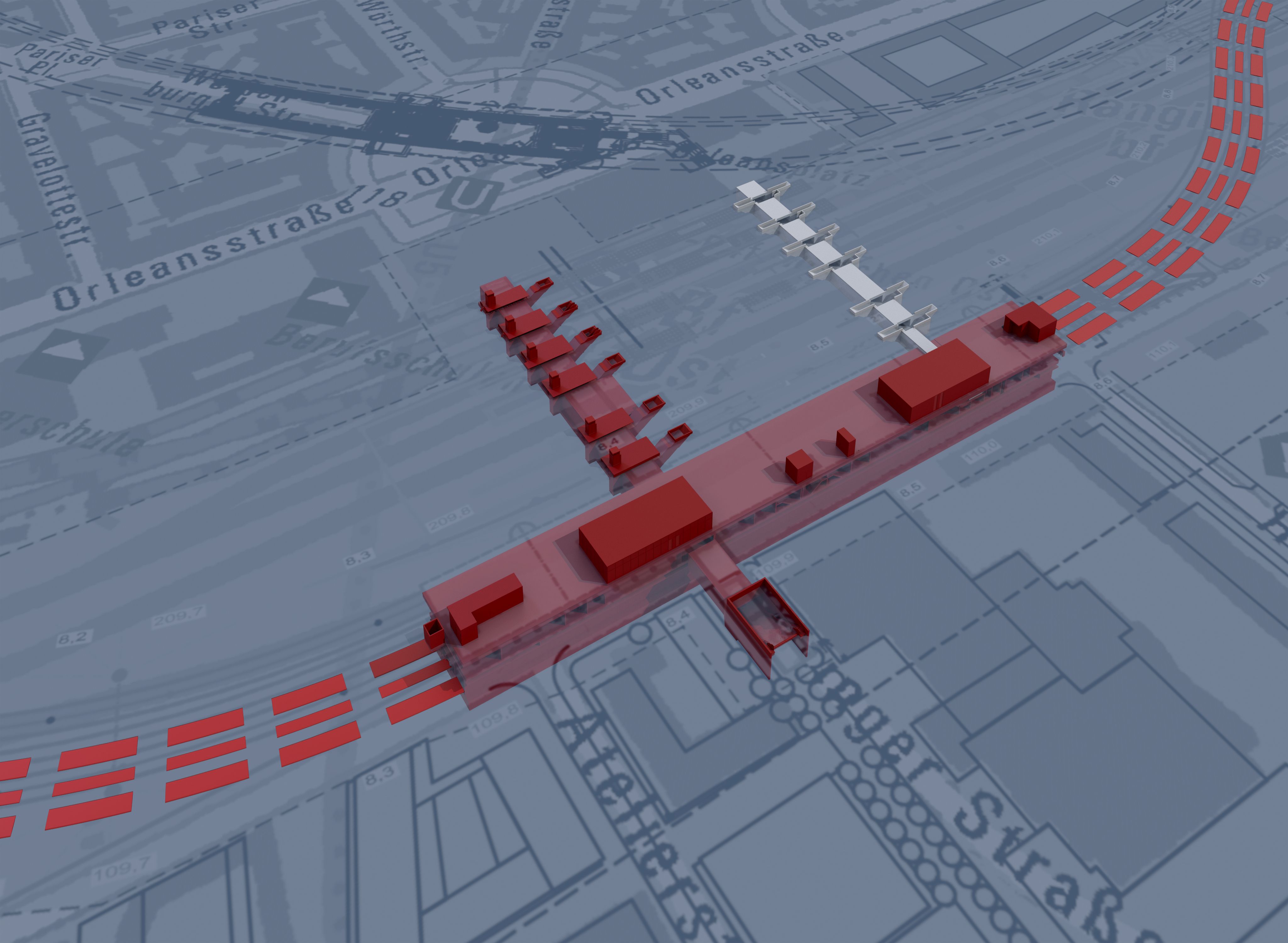 The new station at Munich East will serve the districts of Haidhausen and Berg am Laim and offer ideal connections between regional and long-distance trains as well as U-Bahn trains, buses and trams. The station will also provide easy access to the fast-growing Werksviertel district, which is the future home of Munich's new concert hall.
The new Munich East S-Bahn station
The tracks at the new Munich East station will be built parallel to the existing above-ground tracks on Friedenstrasse. The new station will be located 16 m below ground and will boast platforms 210 m in length.
Passengers will enter the new station via two surface entrances, one to the west and one to the east. Two pedestrian subways will lead from the existing station building at Orleansplatz to the new entrances and on to the station on the second core route. The subways will also take passengers from the new station to the above-ground tracks for regional and long-distance trains. Another pedestrian subway will lead from the western entrance under Friedenstrasse directly into the Werksviertel, creating a shortcut to the new concert hall.
All levels in the entrances will be connected via fixed staircases, escalators and lifts. This will also ensure barrier-free accessibility.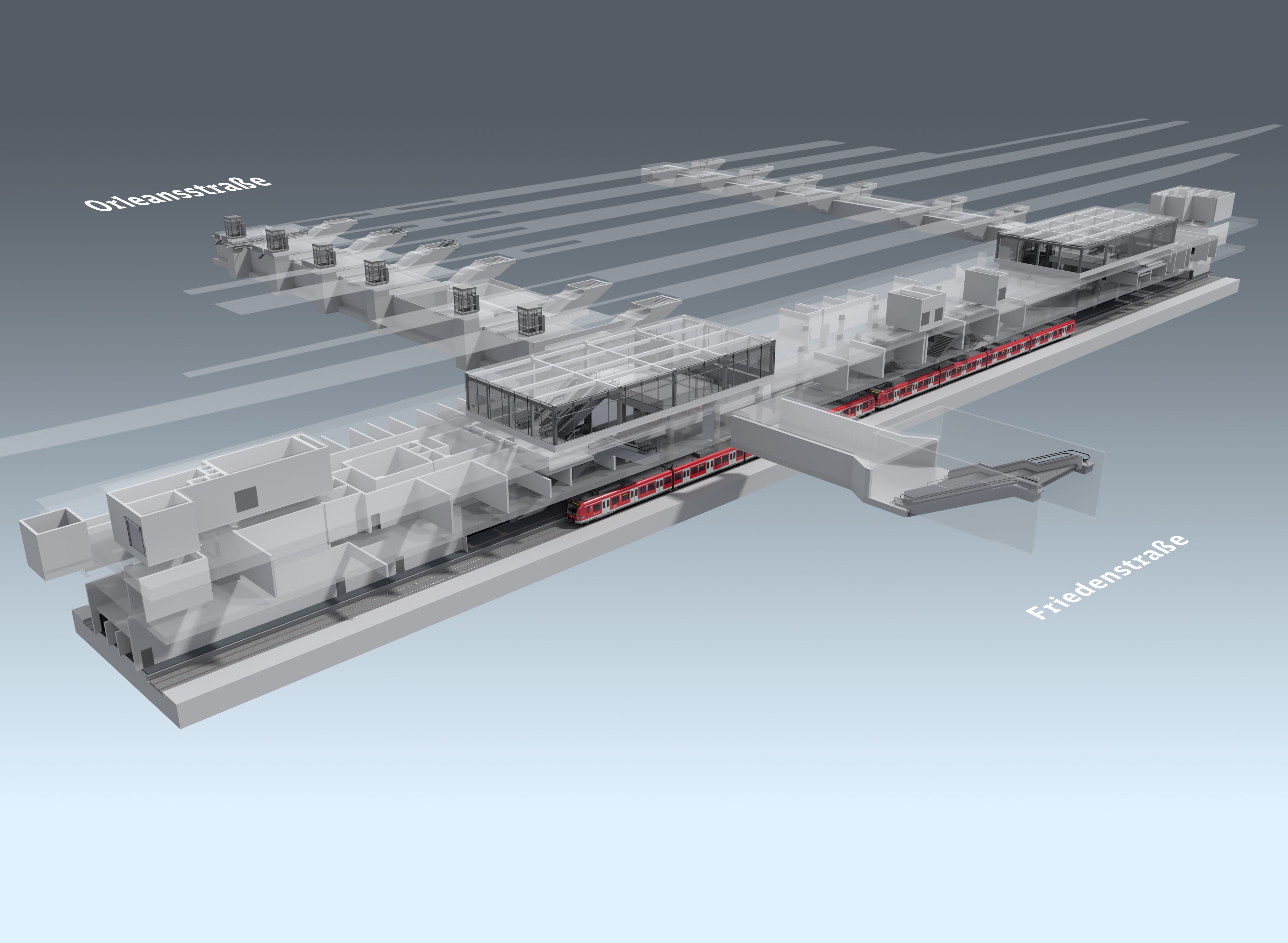 Connections to other modes of transport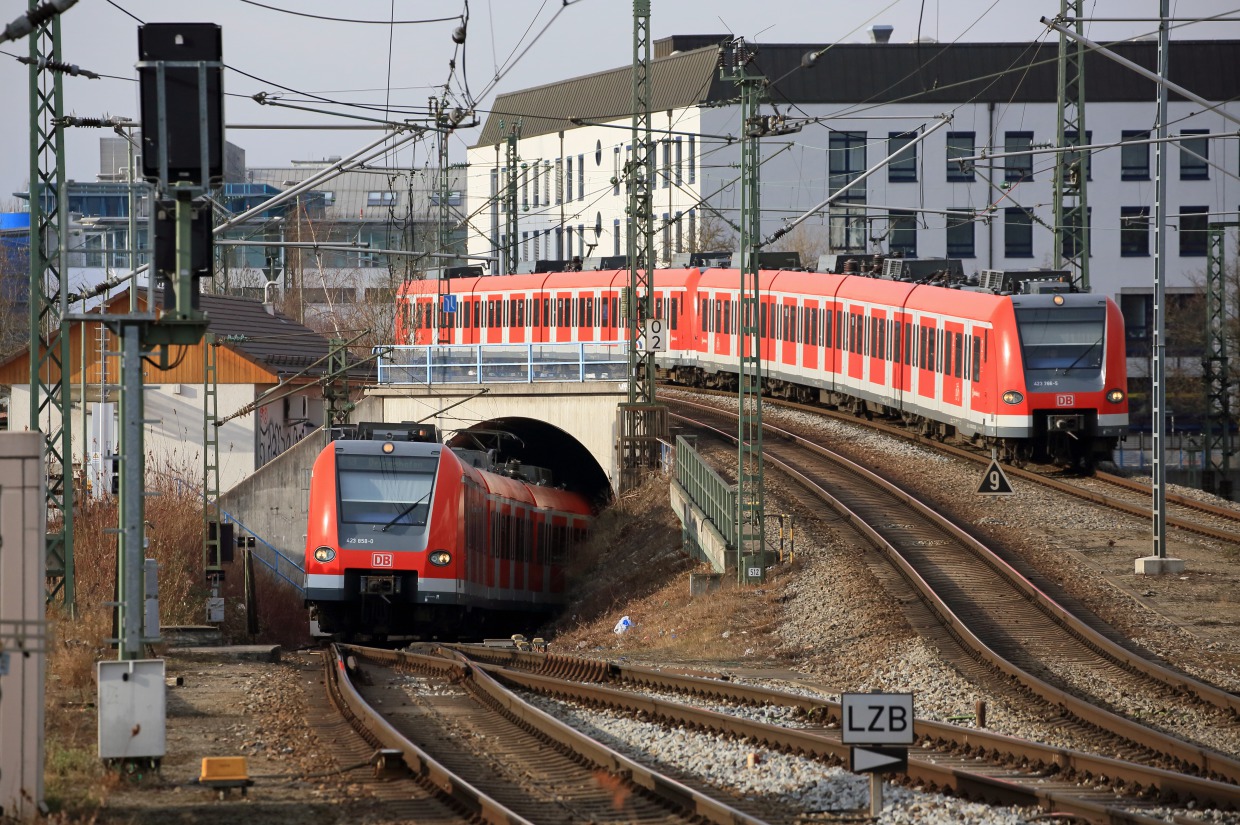 In addition to providing access to the districts of Haidhausen, Berg am Laim and Werksviertel (where the new concert hall is located), the new S-Bahn station at Munich East will offer connections to the following public transport services:
Regional and long-distance trains and the other S-Bahn lines
U5 U-Bahn line at Orleansplatz
Surface transport (buses and trams)
Construction work at Munich East station
The station building will be approximately 270 m in length and will be built using the diaphragm wall/cut-and-cover method. Click here to find out more about the diaphragm wall/cut-and-cover construction method.